By Tony Blalock, Special for WallerNews.com from TXHSFB.net
On a cool and blustery afternoon at Klein Memorial Stadium on Saturday, Oct. 14, 2023, the Waller Bulldogs did something they've never done before – win a district game in Class 6A.
After being promoted to 6A in 2022, the Bulldogs were winless in that season. This season the Bulldogs have now recorded two wins – 35-0 against Mayde Creek in a non-district game and now a 38-21 win over the Klein Bearcats in district play.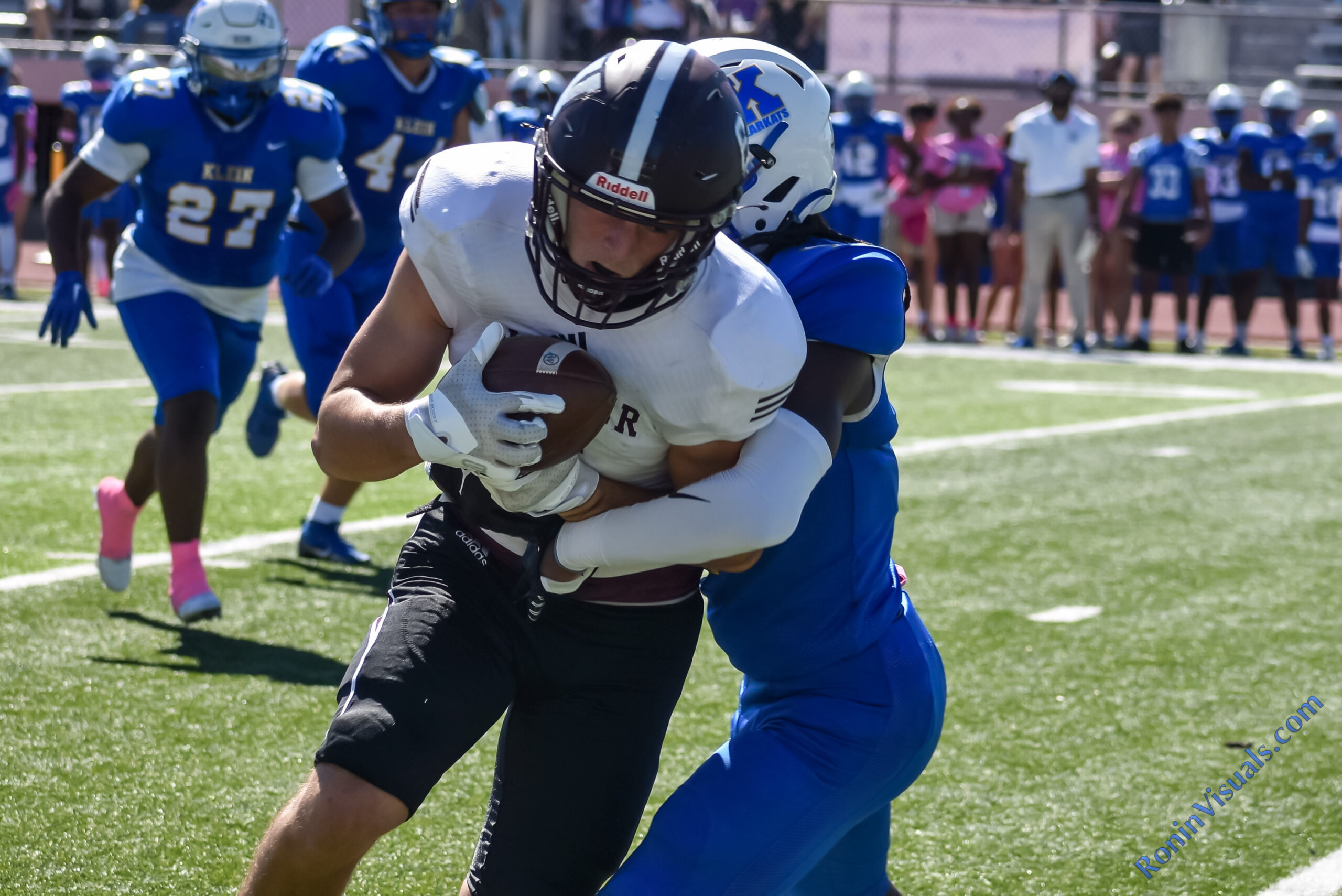 The Bulldog is ready
Are you? pic.twitter.com/FoGgXruIOY

— txhsfb(Tony Blalock) (@TXHSFB) October 14, 2023
The Bulldogs got on the scoreboard on their first drive of the game. Austin Bice took a short pass from Jordan Duncan, bulled over two would-be tacklers and carried the ball down to the Klein 2-yard line before being dragged down. Duncan then cashed in himself two plays later on a 1-yard run to spot the Bulldogs to the early 7-0 lead.
On the day Bice had six receptions for 111 yards and a third quarter touchdown. After the game Bice commented on the team's preparation for the game and the way the Klein defense was playing him. "I felt amazing. I thought we were going to have this one and we did. We have amazing coaches. We have everything. Their corners were really biting. And on that one fade (the third quarter touchdown), it was wide open."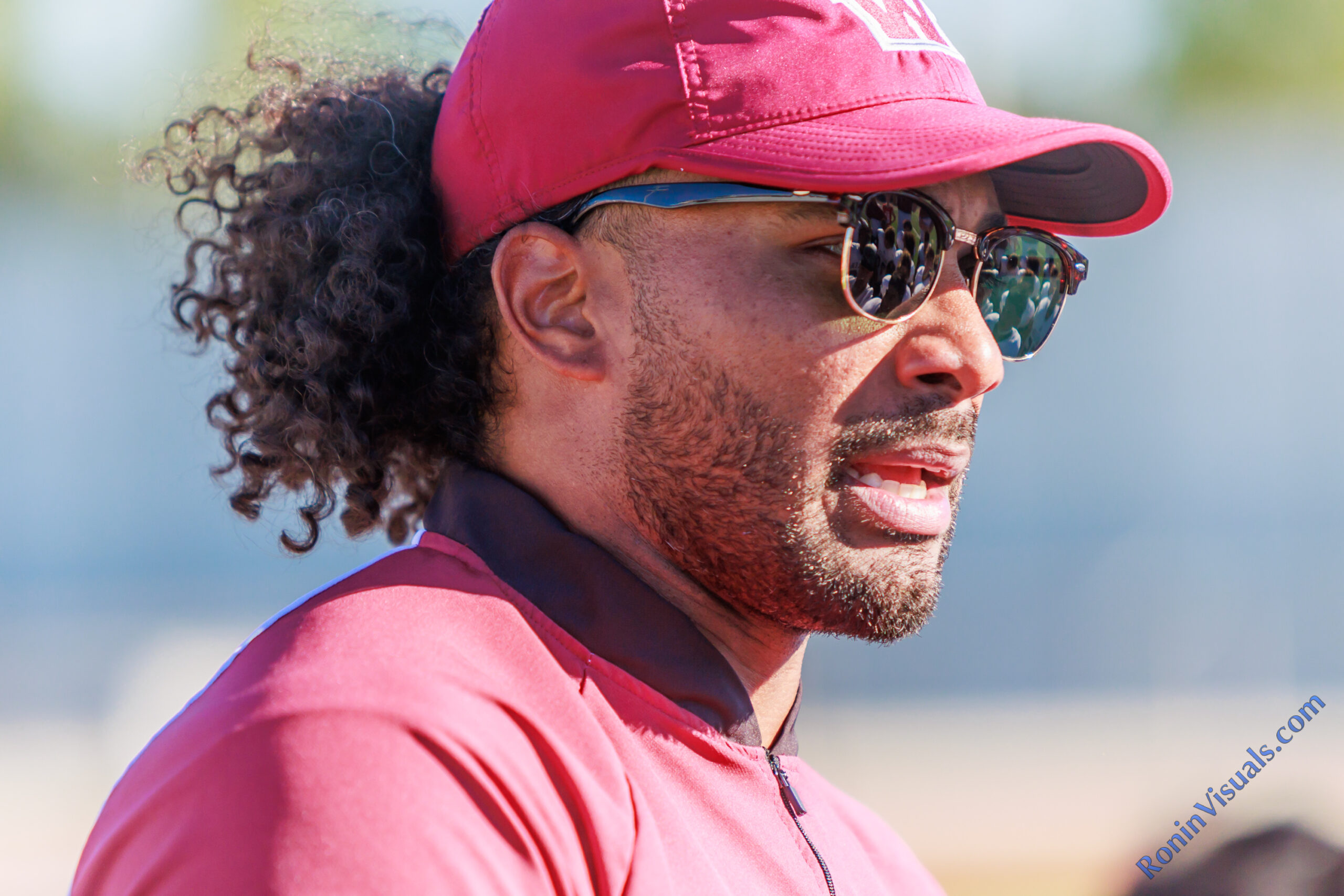 After Klein tied the game at 7 on their first possession of the game, Alex Barrs put the Bulldogs ahead for good racing 95 yards untouched to spot Waller to a 14-7 lead.
On Klein's ensuing possession, Senior Curtis Gooden tracked down the Klein quarterback and stripped the ball loose allowing a fumble recovery by Cristian Pineda.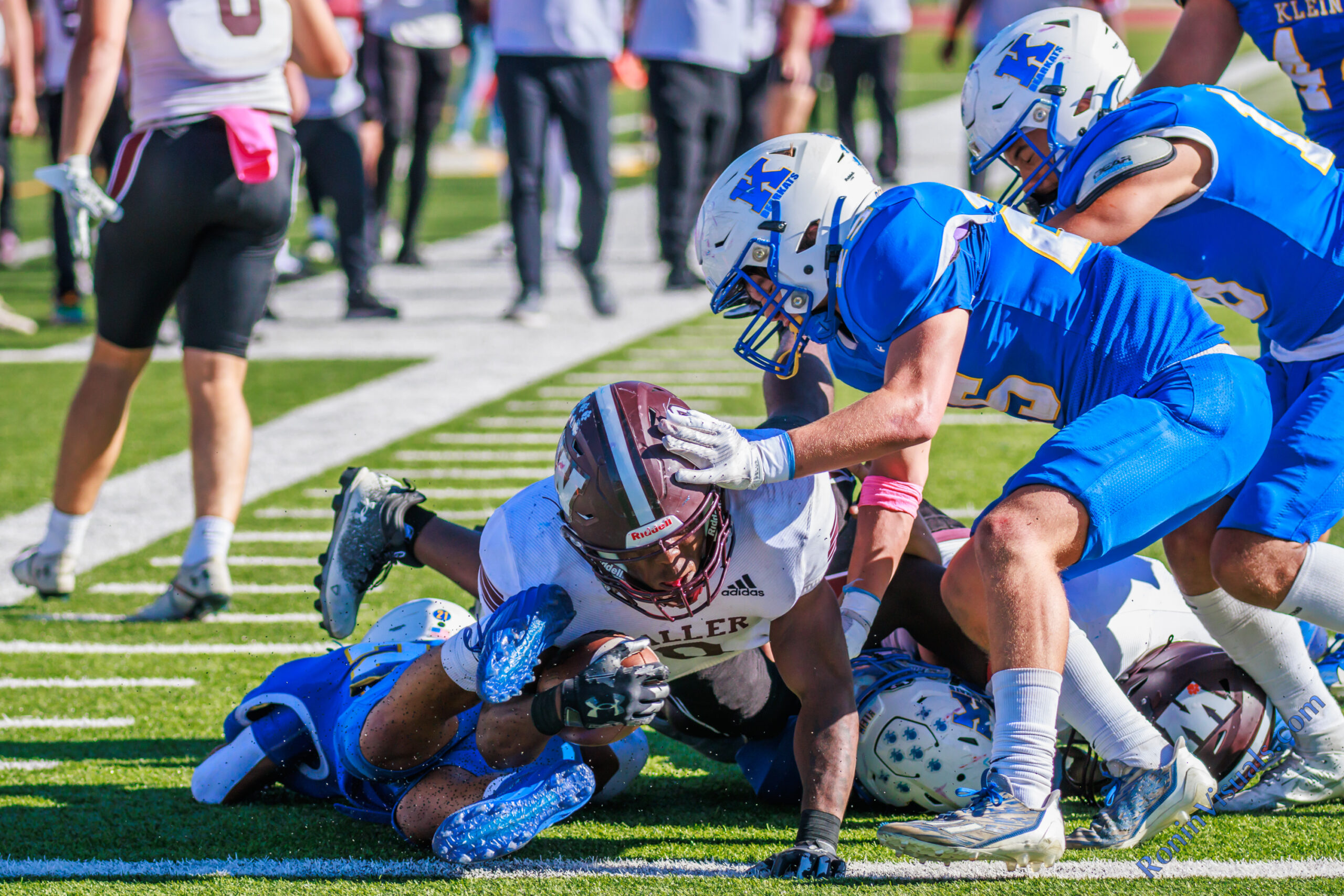 "I saw the opportunity to come off the edge, come flat down the line, a chance to come make a play. I try to stay disciplined and do what I'm supposed to do and keep grinding" said Gooden after the game.
Alex Barrs would score again on the drive following the recovery to put Waller ahead 21-7. The Bulldogs would take a 24-14 lead into the locker room at halftime after Junior kicker Joevan Ortiz added a 23-yard field goal to the Bulldog ledger.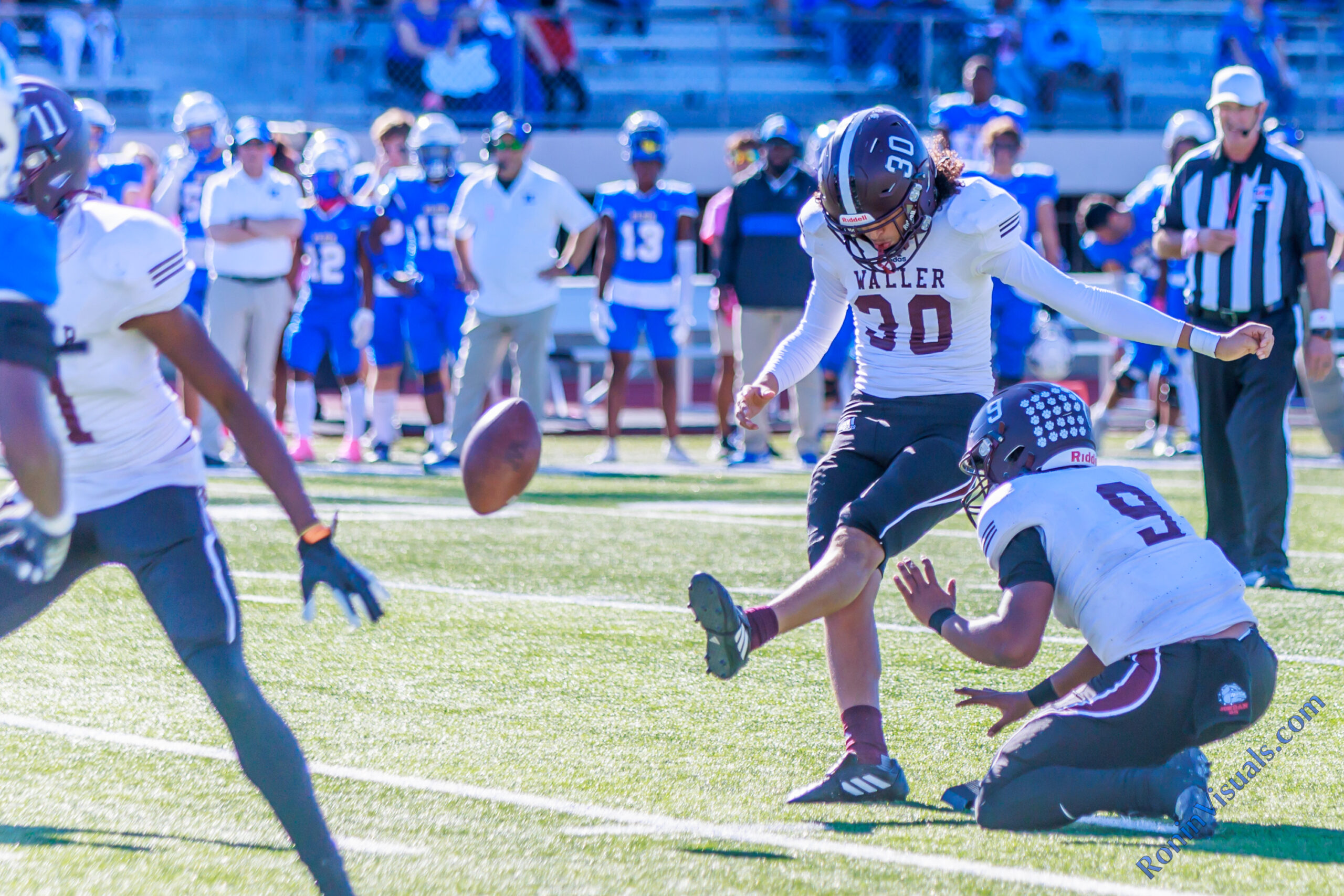 Waller added two third quarter touchdowns (a 16-yard pass from Duncan to Bice and 10-yard run by Barrs) to walk out on Klein Memorial Stadium with a 38-21 win.
I caught up with Head Coach Marcus Mendoza after the game who emphasized the adversities the Bulldogs overcame in the game and performances of Bice and Gooden.
"After the adversity and things our kids were able to overcome, this was just awesome. This game was won in the offseason. We have about eight or nine guys that are beat up that didn't play this game. About eight new starters in his game with injuries that we have. It's just 'new man up.' We had a phenomenal week of practice to prepare for this moment. The kids that we needed to step up in those moments did. It wasn't anything that we called or did. Our kids bought into program and our game plan. I told them during the week that even though we are down so many guys, I feel good in his moment and the kids just rose to the occasion. I'm so proud of how they were able to come out…. Austin (Bice) is a DUDE. We missed out on him the first three games because of a hamstring. He's still coming back. He's playing like this with a hamstring probably at about 80%. He makes plays. You put the ball near him, anywhere by him and he's the guy that going to go up and get it. (He) runs great routes. He's a big part of what we are able to do running the ball now that he's back because they have to make sure they cover him… He's (Gooden) another DUDE. Any time he needs to come inside the box and play the run, he's extremely physical. He's hard to block. When he gets to you, he gets to you. He even had some big hits here toward the end of the game. He's all over the field. He makes plays."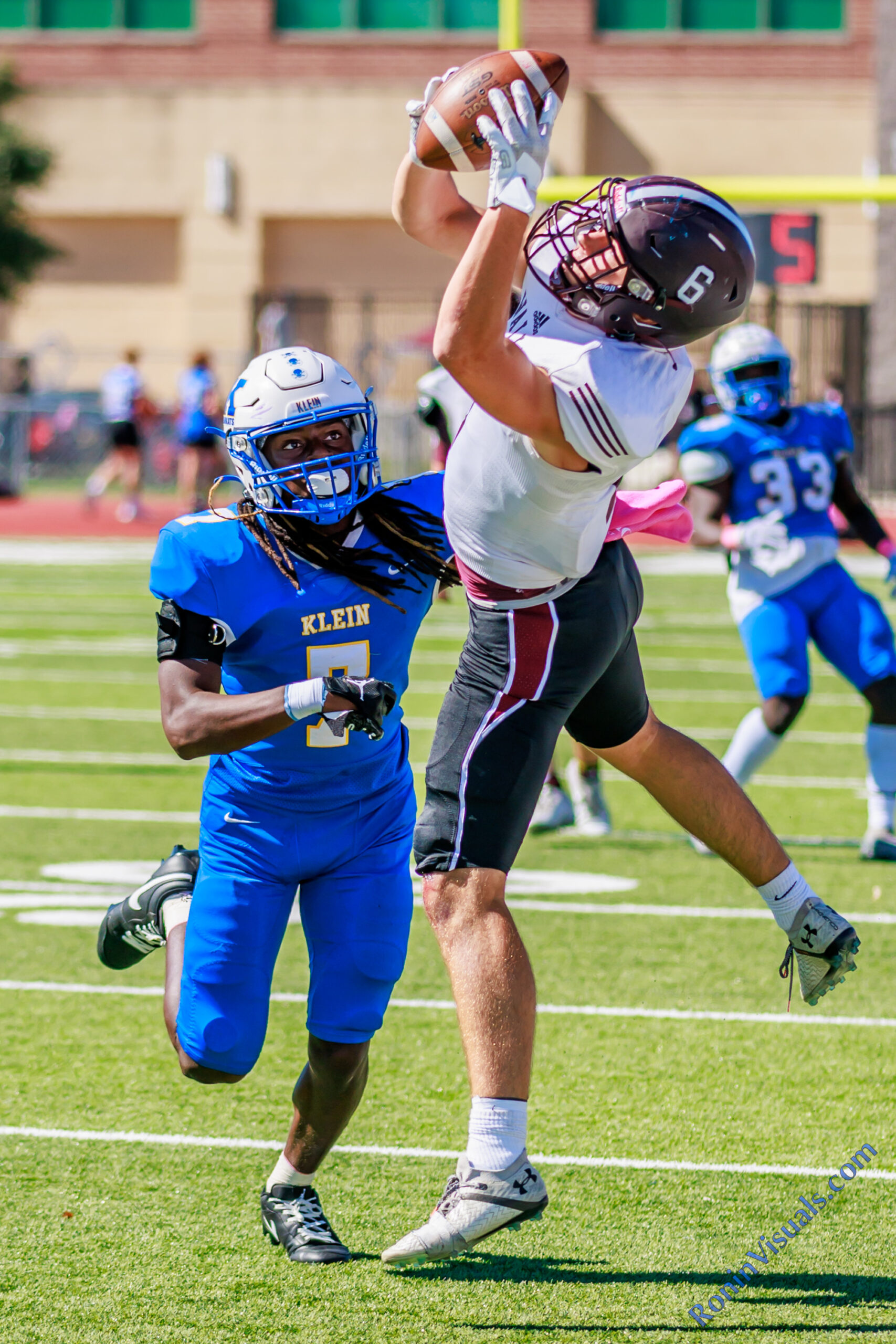 Waller is now 2-5 on the season and 1-3 in district play. The Bulldogs host Klein Oak (3-4, 1-3) at Waller ISD Stadium on Friday, Oct. 20 at 7 p.m.