WALLER — The continued onslaught of extreme heat temperatures has once again forced changes to the football schedule.
Sub-varsity games are now starting as late as 7:30 p.m. and as early as Wednesday night for the third week of the 2023 season.
Today (Sept. 6, 2023), the Bulldogs announced the varsity game at Montgomery ISD's Athletics Complex will kickoff at 8 p.m. this Friday.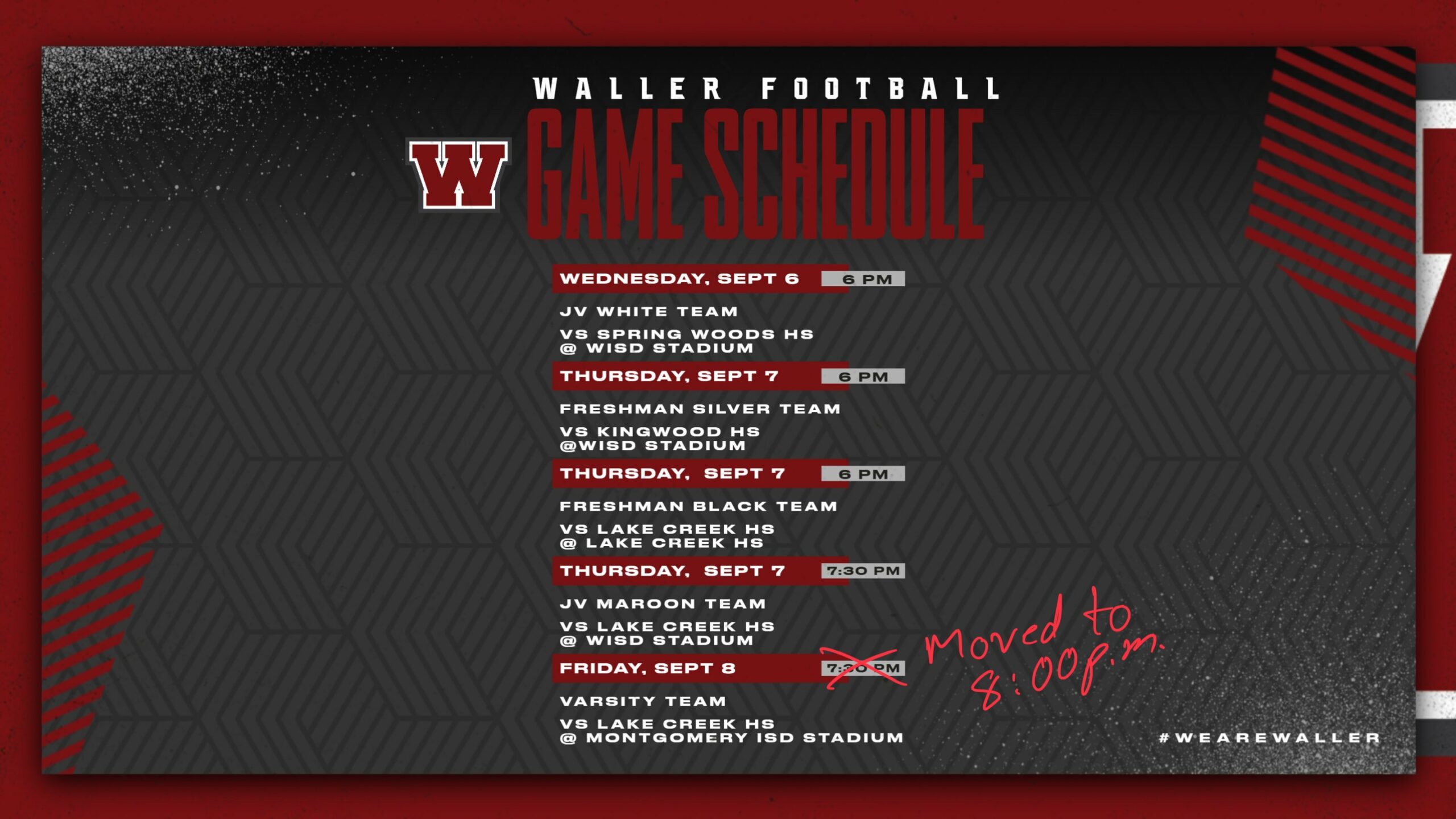 Wednesday, Sept. 6: The JV White team is slated to host Spring Woods High School at Waller ISD Stadium at 6 p.m.
Thursday, Sept. 7: Freshmen Silver team is hosting Kingwood High School at Waller ISD Stadium at 6 p.m. The JV Maroon team is scheduled to follow the Silver team, and will host Montgomery's Lake Creek JV squad at 7:30 p.m.
Also on Thursday, Sept. 7: The Freshmen Black team is scheduled to visit the Lions at Lake Creek High School (not the stadium that the varsity game will be at) with a 7:30 p.m. kickoff.
Finally, the varsity Bulldogs will face off with the 2-0 Lake Creek Lions at Montgomery ISD Stadium. You can get directions to the stadium (click here) in our season schedule article.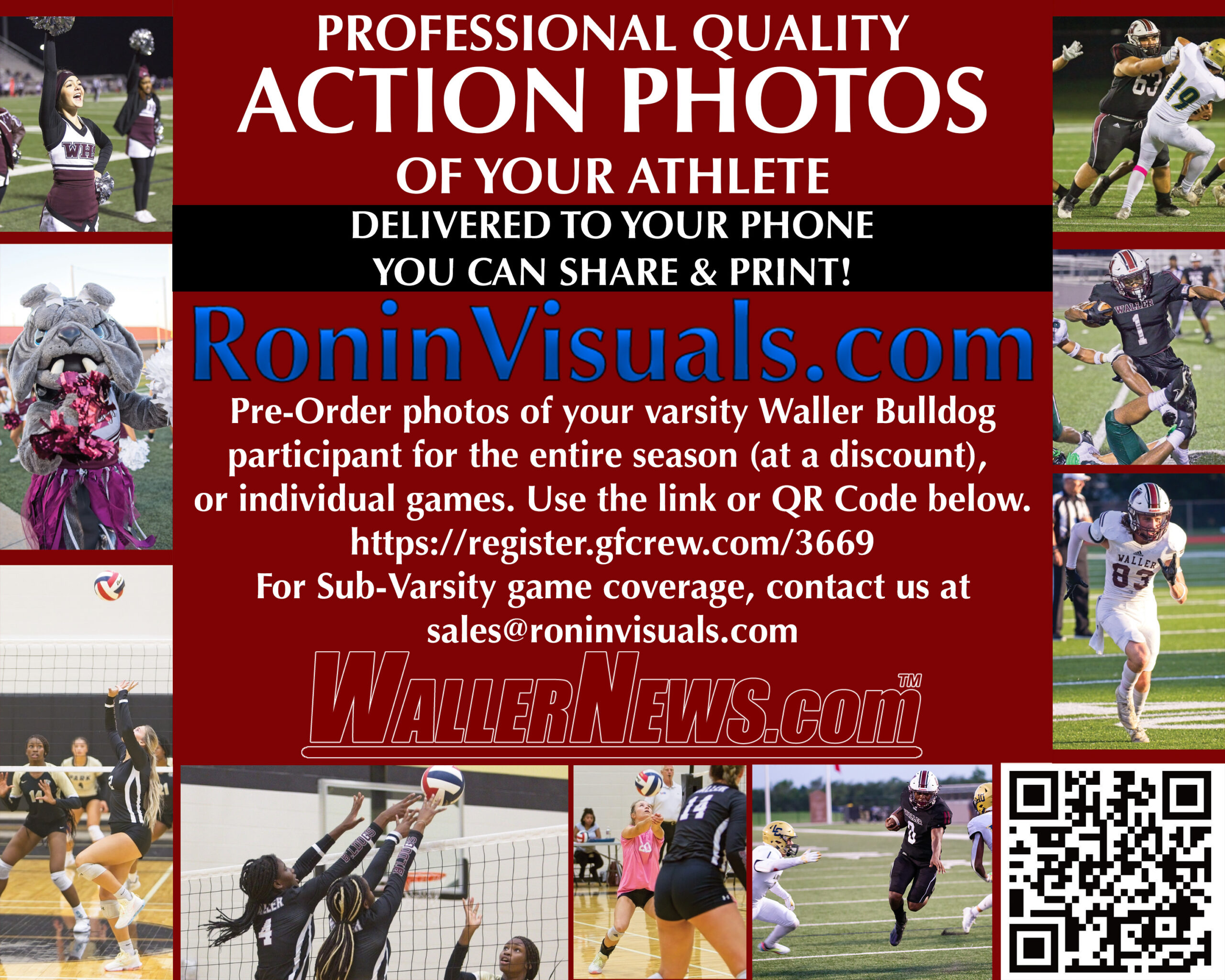 You can still preorder action photos of your player / cheerleader / fine arts participant for this week. Go to https://app.gfcrew.com/register/3669 to arrange action photos delivered right to your phone.