By Creighton Holub
WALLER — The Bulldog football team has completed the last of their two scrimmages prior to the regular season beginning this coming Friday against the Bryan Vikings at Waller ISD Stadium at 7 p.m.

During the second scrimmage, the Bulldogs were in the middle of a three-way battle with Cy Ridge and Baytown Sterling High Schools. But with the goal of simply improving readiness for the upcoming Week 1 of the football season, every team came out with lessons learned. In the mock quarters, the Bulldogs still outscored their competition with their fast-paced and explosive offense.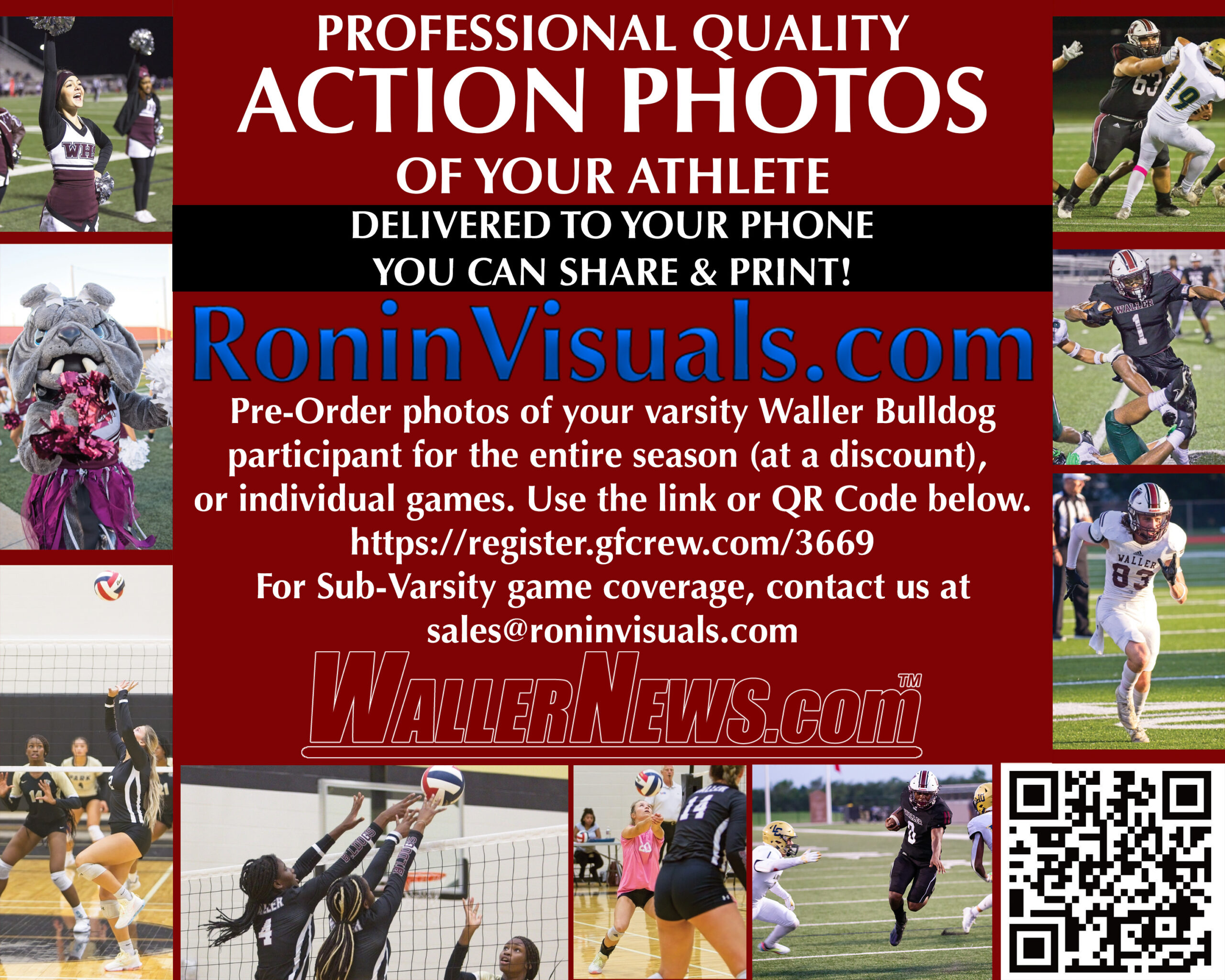 The Bulldogs were moving fast and looking solid against the other teams during the scrimmage.
"Our guys are flying around, and we partnered up with Catapault and Chad Smith from New York, and they're helping us really dial in on our practices to make sure our kids are 100% and fresh on game day," said head coach Marcus Mendoza. "That is a big part of our kids coming out and playing a lot faster than before — we are using all the science that we're getting and the data to see how our kids need to recover on top of coming out and just letting them play.
"I'm really excited with the guys — we really stepped up a lot since last week. We raised our level of competition, intensity, and how excited we were. We have another week to work on the little things, but as we're getting closer I'm really excited about our future and what we're going to do this year."
View this post on Instagram

Waller hosts the Bryan Vikings when the regular season kicks off this Friday night at 7 p.m. The Bulldogs are slated to honor local first responders and have participation from the Waller PeeWee Football Association to help the Bulldogs start the season strong.
During the season opener, be sure to pick up your own commemorative football program from the cheerleaders for $7 each. The cheerleaders can also accept credit cards and you can pay via QR codes for Venmo.
You can watch the game live online via the NFHS Network. Click here for the link. Once you're in, search for "Waller" and you'll see every game that the NFHS broadcasts live to include JV games.